Design and planning of your equestrian facility is probably the most important part of any project, get this wrong and it could lead to a disaster, so it is very important to spend time on planning your layout and the siting of the facility you intend to put in.
When it comes to design, some customers already have a plan and we work to that or make suggestions to enhance it. Others know what buildings they require but need help laying them out. Some look for us to suggest what they need for their individual requirements, all of which we are happy to do.
Things to Consider
Things to take into consideration when planning a yard are:-
Practicalities of the yard – day to day working
Siting of the yard – ease of access, getting planning permission
Power and water requirements – getting services to site
Groundwork – will the site need extensive works to get it level?
Ease of drainage – is a ditch nearby ditch or do you need a soak-away?
Direction the yard will face – i.e. south into the sun or north into the cold?
We can take out all the stress of your project by taking care of most aspects – groundworks, buildings, electrics, plumbing, access tracks etc.
Why deal with a multitude of companies when you can deal with one?
Chapelstone were happy to discuss the layout and siting of the yard and all the details…Cathy Evans (BHSII)
Stable Design – From Your Dreams to Reality
We will design and plan your stables with your requirements and ideas in mind, and using our experience and equine knowledge we can plan most details. Dimensional plans of your new yard and in some cases 3D drawings are done as standard. We also offer a service to produce elevational drawings for planning.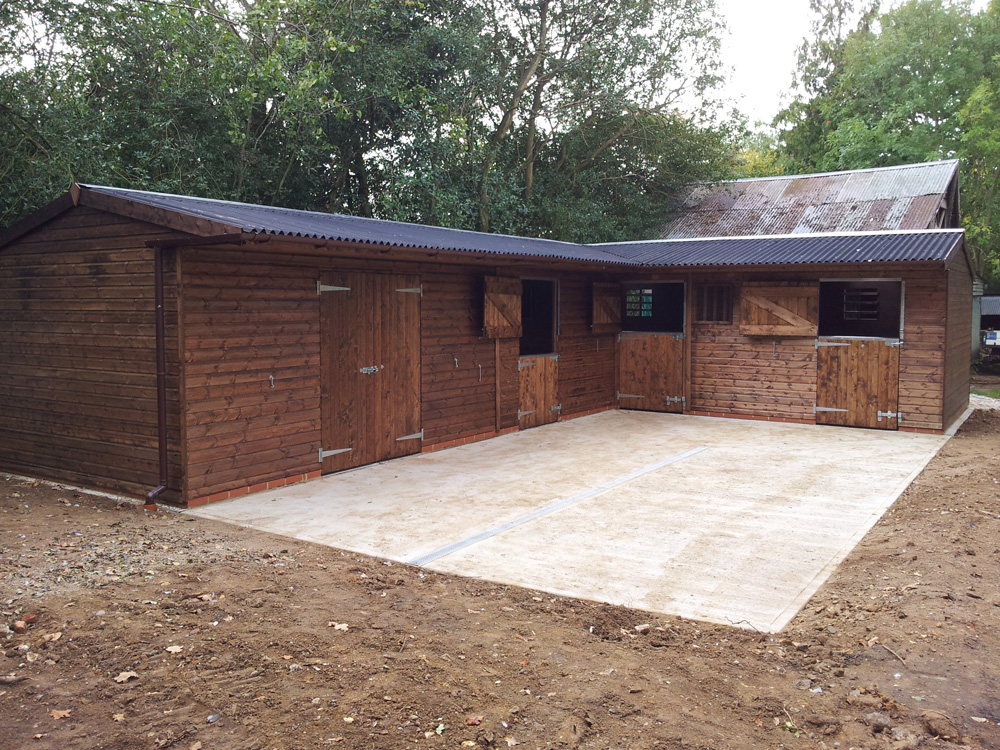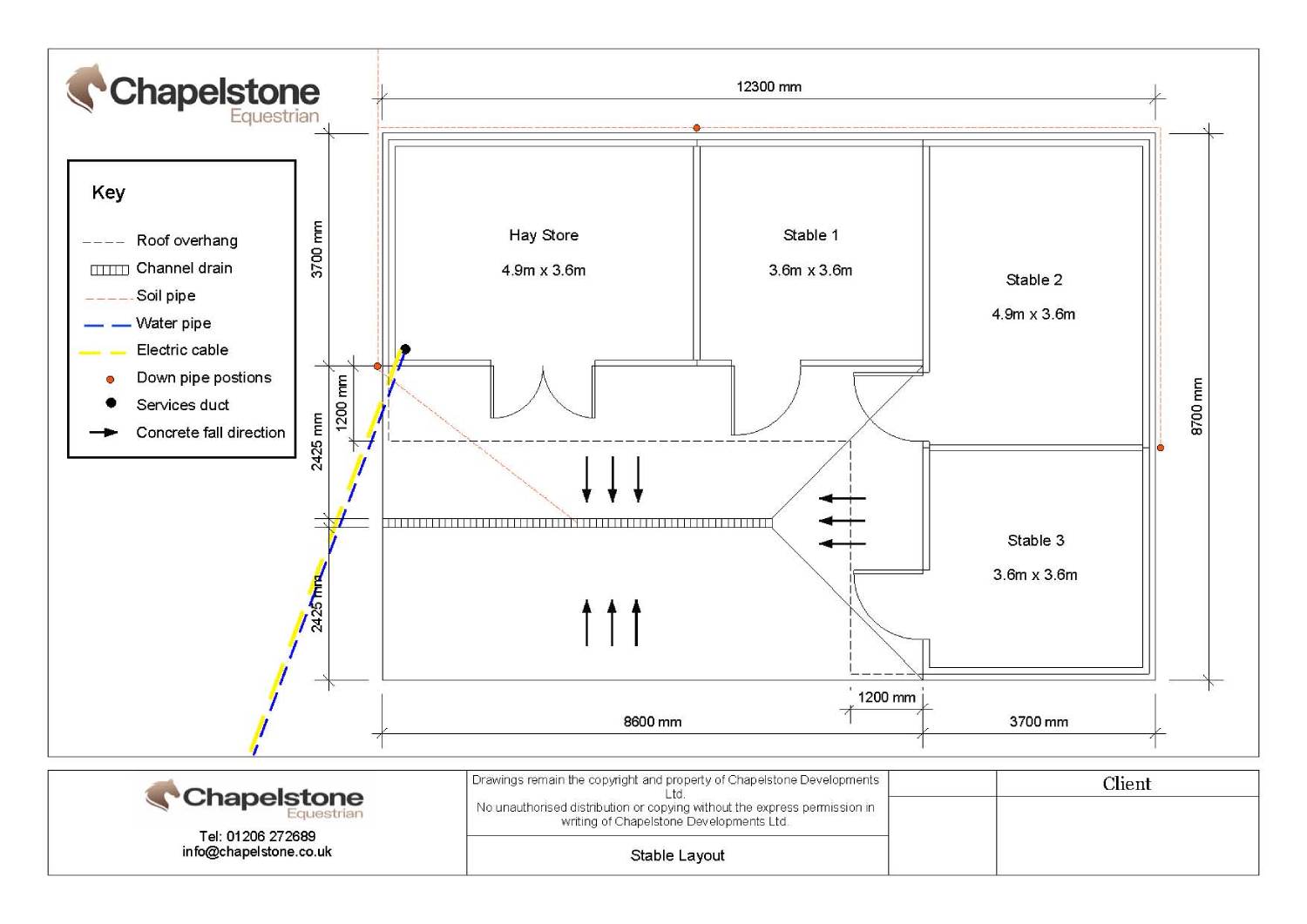 Chapelstone Stable Design Service – The Visual Advantage
By bringing your ideas and plans to life with 3D drawings you can see the reality of the design before any construction work takes place. This provides an opportunity to visualise and approve the layout at an early stage and gives you the option to change elements before you commit.
Here's a 3D rendering of a bespoke stable block design along with a photograph of the finished stable.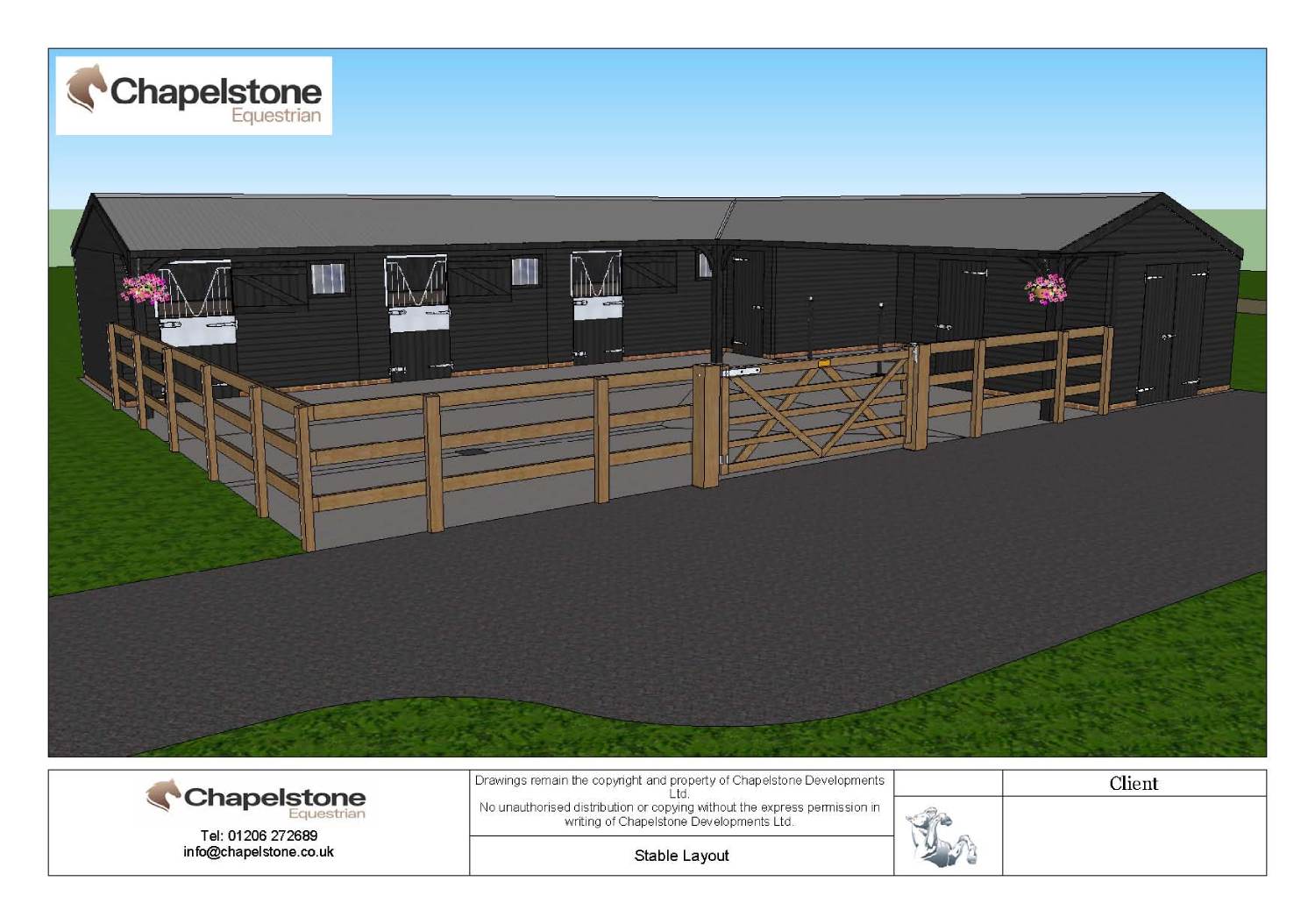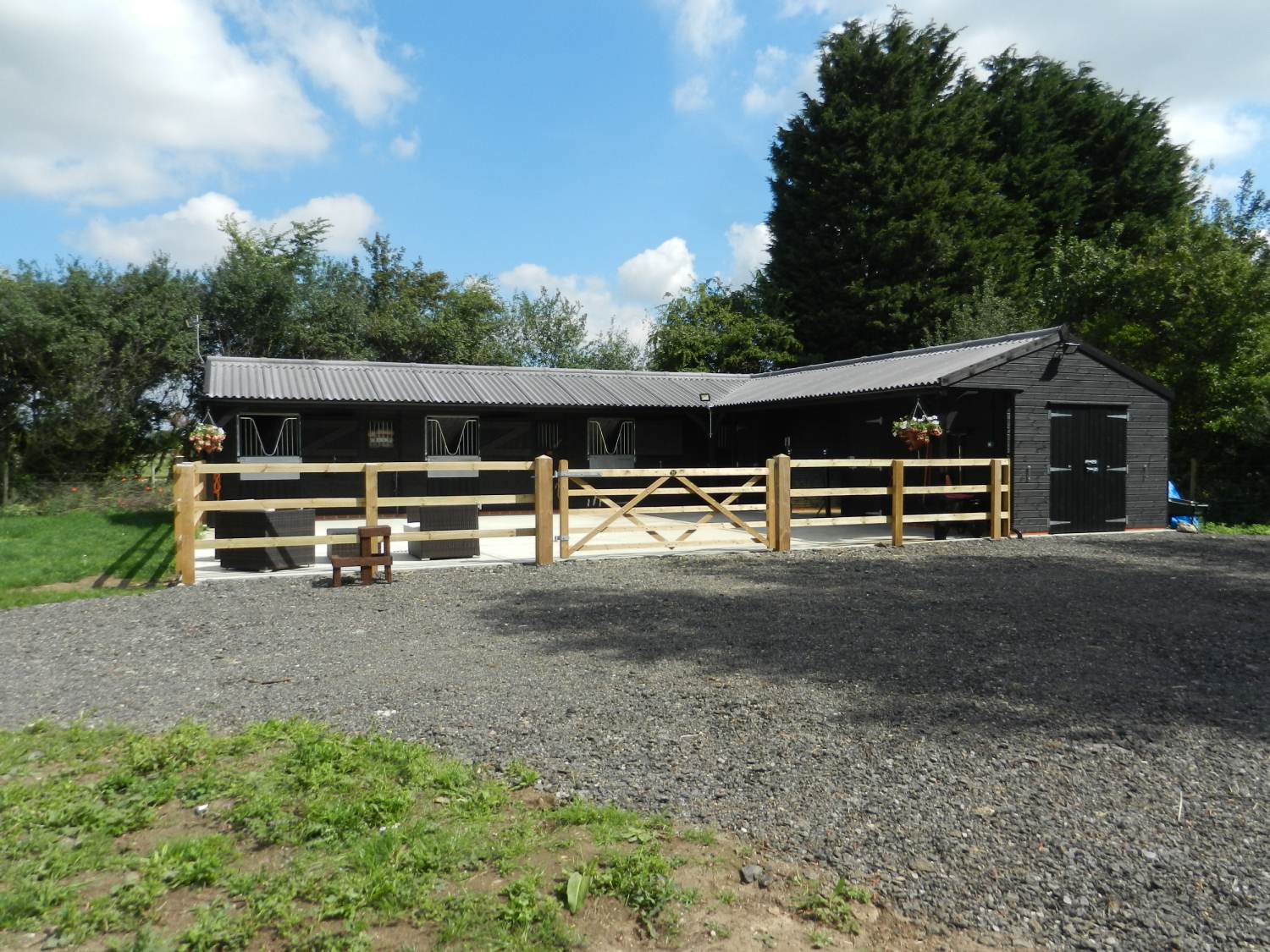 Notice how accurately the photo of the completed project matches the 3D drawings prepared before work commenced. This greatly assists our customers and is one of many services provided by Chapelstone that we are complimented on frequently.
From start to finish Chapelstone were absolutely amazing – receiving the 3D drawings from Sarah (complete with hanging baskets!) gave us a clear idea of what the final layout would look like. No other company was able to provide us with this and being able to visualise the project was hugely important to us. Customer in Suffolk
Chapelstone – Example Planning Elevation Drawings
Below are a couple of examples of our designs, produced by Chapelstone for customers planning applications.
Although we don't do planning applications due to the complexity of getting planning these days we do have firms that are experts in the field who we can put you in touch with to do your planning. If you decide on obtaining planning yourself then we can assist (as mentioned above) with our drawings and advice service.